#KatesStory: Associate of David Hamblin, Survivor of Ritualistic Abuse Comes Forward
5 months ago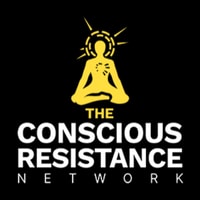 A former associate of David Hamblin has come forward to share her story of ritual sexual abuse and what she witnessed while married to Hamblin's best friend Eldon Talley.
Kate Talley first met David Hamblin in 2008 when her former sister-in-law introduced her to the disgraced former therapist turned wannabe medicine man and accused sexual abuser. Talley was seeking counseling relating to her own experience with ritualistic sexual abuse. When she first met Hamblin she was married to Eldon Talley, a knife maker based in Utah.
Over time, Hamblin came to greatly influence her now former husband. Kate Talley told TLAV that Hamblin held his so-called "healing circles" at her and Eldon's home in American Fork, Utah for several years. Hamblin's circles are suspected to have played a role in his ongoing sexual abuse, just as he has been accused of using hypnosis during therapy sessions to accomplish his abuse.
"I am coming forward now because I feel it's the ONLY way to end abuse like this," Kate Talley stated. "Survivors have to talk about the difficult, painful experiences and support one another in order heal and finally lift the veil."
Read the full investigation: https://www.thelastamericanvagabond.com/kates-story-part-1
The Conscious Resistance Network is an independent media organization focused on empowering individuals through education, philosophy, health, and community organizing. We work to create a world where corporate and state power does not rule over the lives of free human beings.
Find out more at https://the-conscious-resistance.pinecast.co