INTERVIEW: Alex Rosen Calls Out Pfizer and Poaches Predators
5 months ago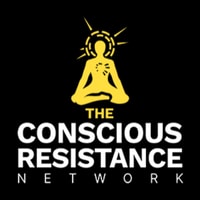 INTERVIEW: Alex Rosen Calls Out Pfizer and Poaches Predators
Derrick Broze interviews Alex Rosen, an advocate for truth who was recently choked by an elderly gentlemen for calling out the crimes of Pfizer during the Texas Vaccine Policy Symposium in Houston, Texas. Alex shares about why he said what he did, and he also talks about his efforts to catch predators on his channel Predator Poachers.
Source: https://theconsciousresistance.com/interview-alex-rosen-calls-out-pfizer-and-poaches-predators/
The Conscious Resistance Network is an independent media organization focused on empowering individuals through education, philosophy, health, and community organizing. We work to create a world where corporate and state power does not rule over the lives of free human beings.
The Conscious Resistance Network can be found here: https://www.theconsciousresistance.com
Enjoy our work?
Send us support to:
1795 North Fry Road Suite 495 Katy, Texas 77449
Follow TCRN on social media and invest in our efforts to advance truth, healing, community building, and empowering the people to wake up and build a better world: https://cointr.ee/derrickbroze
Join our text list for direct updates: https://www.remind.com/join/dbjourno7
Join The Conscious Resistance Telegram: https://t.me/theconsciousresistance
Support our work AND get a free ounce of Kratom to help with fatigue, stress, addiction, and pain: http://broze.freeounceofkratom.com
Find out more at https://the-conscious-resistance.pinecast.co