The 2nd Edition of How To Opt-Out of the Technocratic State is NOW HERE!
11 months ago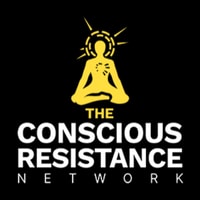 Journalist and author Derrick Broze shares the latest info on the 2nd edition of his book, How to Opt-Out of the Technocratic State! It is now available for free download and purchase!
Originally released in January 2020, How To anticipated the rise of techno-tyranny! Part warning, part call to action, this book encourages the reader to evaluate their lifestyle to decide if it will lead to long term liberty and privacy. It also asks the reader to consider what they must do to ensure their families stay free for generations to come.
If you are seeking solutions for getting out of the digital dystopia, this is the book for you: https://theconsciousresistance.com/howto/
Find out more at https://the-conscious-resistance.pinecast.co