Is Digital Identity Paving the Road to Digital Hell?
25 days ago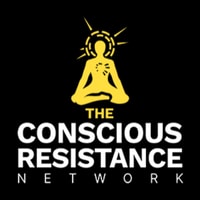 Derrick Broze breaks down his latest article, NYU School of Law Warns Digital ID "Paving a Digital Road to Hell". Derrick explains how New York University's Center for Human Rights and Global Justice has issued a chilling warning about the potential dangers to human rights posed by the push for digital identity.
Source: https://theconsciousresistance.com/is-digital-identity-paving-the-road-to-digital-hell/
The Conscious Resistance Network is an independent media organization focused on empowering individuals through education, philosophy, health, and community organizing. We work to create a world where corporate and state power does not rule over the lives of free human beings.
The Conscious Resistance Network can be found here: https://www.theconsciousresistance.com
Enjoy our work?
Send us support to:
1795 North Fry Road Suite 495 Katy, Texas 77449
Find out more at https://the-conscious-resistance.pinecast.co