The Activation #23: Creating the 2023 of Your Dreams with Catherine Austin Fitts
16 days ago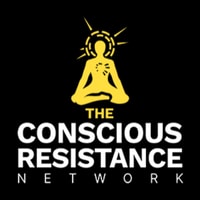 On this episode of The Activation podcast Derrick Broze interviews returning guest Catherine Austin Fitts of the Solari Report. In this wide ranging conversation, Derrick and Catherine talk about everything from the potential for a coming recession, inflation, and CBDC's. Catherine also discusses her favorite natural remedies, rethinking the materialist paradigm, the virus vs no virus question, Rudolf Steiner and much more!
Catherine's link: https://solarireport.com/
Music for The Activation provided by Freejay MacLoud https://www.freejaymusic.com
Sign up for Derrick Broze's How to Become an Independent Investigative Journalist Course: https://theconsciousresistance.com/tcru/
The Conscious Resistance Network is an independent media organization focused on empowering individuals through education, philosophy, health, and community organizing. We work to create a world where corporate and state power does not rule over the lives of free human beings.
Find out more at https://the-conscious-resistance.pinecast.co