The Activation #26: Reclaiming Sovereignty Over Our Health with Antony Sammeroff
21 days ago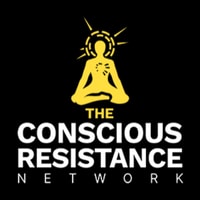 On this episode of The Activation Podcast, Derrick Broze interviews Antony Sammeroff, a psychotherapist, economics journalist, and new contributor to The Conscious Resistance Network. Antony discusses his journey to reclaiming sovereignty over his health and how he began helping others. Derrick and Antony also discuss the Procrastination Annihilation free ebook and plans to launch a subscription group those interested in ongoing support for eliminating procrastination!
Show notes: https://theconsciousresistance.com/the-activation-26/
Antony Sammeroff is a psychotherapist and economics journalist best known for the book Universal Basic Income - For and Against and his incisive debates with prominent leftists such as RIchard Wolff and Ben Burgis. Antony has spent over a year of his life on retreats across the world. He became a certified pranayama breathwork instructor in India where he has spent 9 months writing and studying yoga. He has fasted for over two months of his life, twice for three weeks at a stretch in Costa Rica; and experimented with juice cleansing and other detoxification protocols including the Gerson Diet in Mexico where he has also spent nearly a year. Antony has been writing on the pharmaceutical industry and the corrupt economics of healthcare for years. You can get his free eBook 7 Big Pharma Myths Debunked from www.7pharmamyths.com.****
Music for The Activation provided by Freejay MacLoud https://www.freejaymusic.com
Sign up for Derrick Broze's How to Become an Independent Investigative Journalist Course: https://theconsciousresistance.com/tcru/
The Conscious Resistance Network is an independent media organization focused on empowering individuals through education, philosophy, health, and community organizing. We work to create a world where corporate and state power does not rule over the lives of free human beings. ** **
Find out more at https://the-conscious-resistance.pinecast.co
This podcast is powered by Pinecast.